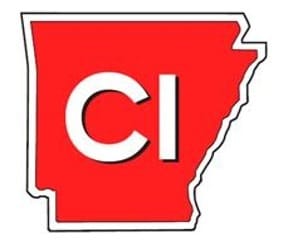 Return to Shop – To view the ACI Catalog please use a browser such as Chrome, FireFox, or Edge.
State Employee Sales
Pursuant to Arkansas Code 12-30-205, Arkansas Correctional Industries has expanded their customer base to include current employees and retirees of the Division of Correction, current employees and retirees of the public offices, departments, institutions, school districts, and agencies of this state which are supported in whole or in part by this state.
ACI-produced goods may be purchased for personal use only and CANNOT be re-sold. ACI's first obligation is to fulfill the needs of agencies of the state and second to fulfill the needs of other political subdivisions. The production of goods for sale to employees will not supersede these requirements.
Employees purchasing goods from ACI will be responsible for:
Adherence to all statutory requirements pertaining to the sale of prison goods.
Employees must pay for any items or services ordered when the order is submitted.
Payment may be in the form of a cashier's check, money order, or personal check.
Cash WILL NOT be accepted.
Partial payments will not be accepted.
Credit Cards can be accepted via the online catalog if the item is listed with a price.
Promptly providing any required material in the case of upholstery or re-upholstery, if required.
Promptly picking up the item from the factory/warehouse performing the work when notified to do so; any item left at a factory over 30 days after the purchaser has been notified of completion shall become the property of ACI and is subject to be sold.
Furniture and/or seating can be purchased with a $200.00 annual cap.
ACI is unable to deliver to a personal place of residence, but can deliver to place of employment, or customer may pick up order at the ACI Warehouse.
This policy will not be utilized to sell articles classified as acquired or obsolete stock unless the acquired stock is a result of an employee failing to claim the item. Employee orders must be submitted on ACI order forms and include payment. Orders will be processed based on the date of approval of such sale at each factory.
Orders may be mailed or hand-delivered to the ACI Office, 2403 East Harding Street, Pine Bluff, AR 71601. If you have questions about your eligibility, please contact ACI's Customer Service Office at 877-635-7213 or email adc.aci.customerservice@arkansas.gov.
Non-Profit Organizations
Organizations must provide our office with proof of non-profit status. Ex. Registered with the Arkansas Secretary of State. Check here to see if you are in Good Standing. Or provide a copy of a letter from the IRS stating your organizations non-profit status, Ex. 501C-3. We will be able to deliver to your organization, but cannot deliver products to your personal home address. Non-profit employees are not eligible to purchase from Arkansas Correctional Industries.
State Agencies
All state or federally funded agencies must follow all procurement laws.