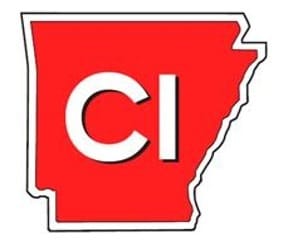 Return to Shop – To view the ACI Catalog please use a browser such as Chrome, FireFox, or Edge.
Mission Statement
The mission of ACI is to train and educate inmates in life skills and marketable job skills through various programs, enabling them to produce quality goods, products and services at competitive prices; in combination will aid in the reduction of recidivism.
Vision Statement
ACI will accomplish our mission by providing a work setting, which replicates private industry. These inmates, once trained, will permit ACI to expand the revenue capabilities of various tax supported agencies and nonprofit organizations by offering these groups quality goods and services at competitive prices. Revenue derived from these efforts will permit ACI, in turn, to expand its ability to train more inmates, in more fields, by opening new programs that will offer additional products and services to its customers.
Statistics show that if ACI teaches an inmate a marketable job skill that can be used once he or she is released from confinement, he or she is far less likely to return to prison. This means that through the purchase of our goods and services, you are actually helping to lower the number of persons returning to prison. Any profits derived from the sale of our products and services go to enlarging our present programs and adding new programs to teach more inmates.
Customer Eligibility
ACI has introduced a new Online Catalog Store. You will first need to create an ACI account. To create an account you will need to click SIGN IN, fill out the requied information blocks and click submit. We will process your information and send you an email within 48 hours confirming that you have been approved and are eligiable to purchase online.
You will have the opportunity to browse 12 categories on our SHOP tab. You can add items to your shopping cart or request a quote. When ordering from the Online Catalog Store, you will need to input your billing and shipping information.
Ordering products through ACI requires an authorized account. This account can be obtained by signing up for an account found in the top right of this page. To complete the submission process, submit the form and keep an eye on your email for a confirmation when your account has been verified by our staff.
When your form is received and accepted, you will be able to proceed with online orders. Every effort is made to keep your personal information private. Your billing information will be saved as a "cookie" on your computer as an added level of security. This is a encrypted site. Do not send credit card or other private information in e-mail.
Security Information
If you have a comment or question, please email ACI staff.
Warranties Offered
Warranty on Athletic Padding Projects:
All padding comes with a 3-year warranty on material. Red, Orange and Yellow padding VCC will be a UV material and have an up charge.
Warranty on Automotive Painting:
Automotive painting is guaranteed for 1 year only. The warranty is only good if A.C.I. provides the paint. The warranty will not cover abuse or neglect.
Warranty on Seating:
All Seating is covered under a 5 year warranty, but will not cover abuse or misuse of the product. If seating product is purchased second hand, the warranty is not valid. Warranty will only be for original purchaser.
Warranty on Powder Coat:
All Powder Coated items will come with a 3 year warranty, excluding abuse.
Warranty on Furniture:
All furniture items are constructed of solid oak and cabinet grade plywood. All tops are made with high pressure wood grain patterned laminate, while doors, and are a solid oak raised panel design. Our entire line of furniture carries a lifetime warranty against defective materials and workmanship (unless purchased second hand). If a customer moves the furniture, the warranty will be voided. Lifetime warranty is only good for original purchaser.
Warranty of Embroidered or Screen-printed Shirts:
If customer approves the embroidered proof, but upon receipt of the shirts do not wish to keep the product, that customer will still be responsible for the purchase of the items ordered. If there is an error on the product or a material failure, ACI will cover the cost of correcting the product and redelivering in a timely manner.
Warranty on Fabrication:
All Metal Fabrication items will come with a 1 year warranty, excluding abuse.
Commonly Asked Questions
Q. I want to do business with ACI. Do I qualify?
A. Qualifying customers include state and local government, tax-supported and non-profit agencies, state employees, and retired state employees. If you are a new non-profit customer you will be required to send a copy of your 501C3 in to be approved. Please contact our Customer Service Office for additional information.
Q. How will I be billed?
A. If using a purchase order, per state statue, we do not invoice our customers until the order has been completed and the product delivered. If purchasing online, you may use a credit card, debit card, or electronic check.
Q. Do you accept credit cards?
A. Yes we are currently accepting credit cards. Orders must be placed via the ACI Online Catalog to use your credit card. You MUST be approved as an ACI customer before purchasing. Credit cards cannot be used to pay existing statement balances. For additional assistance, contact the Customer Service Office at 877-635-7213.
Q. How do I obtain a customer order number?
A. Fill out the request to create and account. A confirmation email will be sent to you to confirm that you have been accepted to purchase online with us.
Q. Is there a restocking fee for returned merchandise?
A. Yes. A 10% restocking fee will be charged for all returned merchandise. We will not restock you merchandise after use or if the item is damaged upon pick up.
Q. How do I check the status of my order?
A. If you have a question about your order, please feel free to email us at adc.aci.customerservice@arkansas.gov
Q. If I am ordering with a purchase order, how do I send my order in?
A. Email your purchase order to adc.aci.customerservice@arkansas.gov
Q. How do I obtain my account password?
A. Click login on the upper right corner and enter your USERNAME. Click forgot password and go through the password reset menu. Contact adc.aci.customerservice@arkansas.gov for additional help.