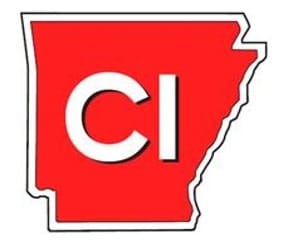 Return to Shop – To view the ACI Catalog please use a browser such as Chrome, FireFox, or Edge.
"Allison, The ACI Printing Department has done it again. The print quality and turnaround time for our department envelope orders printed by ACI surpasses quality and timeliness of other vendors we have used this last year. We did a side by side comparison before we place a bigger order next month and it was obvious. Working with Charles Mayhew and his team is easy and the end quality product makes us look good.
Also, we have a couple specialty printing projects to be printed in the next few months and working with Charles has been the reason we can produce them. He works with us on the front end before we design the project and guides us on specification details as well as things to avoid or consider for design purposes. We appreciate Charles and his team."
— Diane Fowler Price, Production Graphic Artist, Arkansas Energy & Environment, July 28,2021

"Bill, We placed the 12 new wooden benches that we received from ACI yesterday around our 2nd floor lobby of the Historic Benton County Courthouse. I am very pleased with quality of these benches. They look great. Thank you."
— Bryan Beeson, Benton County Administrator, May 21, 2021
"Sir, Thank you for your response. I understand fully.
I wanted to make sure that you know how much we appreciate working with ACI. We have purchased signs from ACI for a Hazardous Waste superfund site – to protect the public. The signs were well done, very economical and the whole experience was top notch.
We mainly work with the ACI Printing and Graphics shop. Charles Mayhew and his crew do an outstanding job. Often I explain what I need and he gives me realistic feedback on how we can get it done – that type of expertise is hard to come by. He often has to think outside the box for our odd ideas. The quality of the finished products at an economical rate has been beyond our expectations. I work for very picky, detail oriented people, if they are happy that is a big compliment.
I worked with ACI printing when I first started 26 years ago… it wasn't the best experience. I avoided ACI for many years with any of the creative projects I was working on. I had to work with Charles on a form for our Fiscal Office and ever since then I try ACI first if possible for any printing project and am checking out other shops as well. I like the newsletter. You have an excellent staff who are customer service oriented. Keep up the great work."
— Diane Fowler Price, Production Graphic Artist, Arkansas Energy & Environment, April 29, 2021
"My notepads were delivered today. They look great!"
— Jamie Hammond, City of Van Buren, February 23, 2021
"LOVE the bookshelves. Thank you so much for the awesome work you guys did for us."
— Dustin Keeler, Siloam Springs School District, Maintenance Department, February 04, 2021
"Hi Charles! Received the plaques a few minutes ago. They look great! Thanks for your hard work."
— Shashank Avvaru, AR Dept. of Education, Technology Initiatives & Resources, January 14, 2021
"Chris, I wanted to let you know we are very happy with our order we placed with you, The Dana High Back leather chairs are so comfortable and look amazing. The Conference Table & Computer Desk were absolutely beautiful and so well made. I must say they exceeded our expectations and we will enjoy them for years to come. Please let your crew know that made the furniture they do beautiful work. I would recommend them to any business that is needing office furniture."
— Barbara Thurman, North Garland County Regional Water District, September 21, 2020
"We love the signage ACI made for our building! Great job."
— John Bridges, Director, Arkansas State Employees Association, July 30, 2020
Read the review and see the image on our Facebook Page.
"Tim, has finished the job of putting the dugout railing and padding together. I'm very pleased with the final product, and glad that Tim took the time to do the job right. He was easy to work with, and was motivated to make it look good. He did a good job. I look forward to working with him again in the future."
— Aaron Gentry, Head Baseball Coach for the University of the Ozarks, November 19, 2019
"I just wanted to tell you what a FANTASTIC job you folks did printing our ASUMH Academic Catalog. I think the color and printing quality is the best we've ever had.
You were a pleasure to work with – very professional and our catalogs arrived in plenty of time for us to deliver them to faculty and staff at our Convocation.
I'll use you again, for sure, on any printing job we have that fits your specifications.
Thank you for a professional job delivered on time!"
— Christy Case Keirn, Arkansas State University-Mountain Home, August 9, 2019
"Thank you again! The chair is AMAZING! I could not find a flaw (and I looked). I will definitely refer people to ACI, and I will be sending more pieces as I get the funds."
— Cristina Roberts, AR Department of Workforce Services
See images on our Facebook Page.
"Thanks again Chris! By the way, please give Kudos to the men who came to set up our furniture yesterday. They were outstanding and many complimented how professional and how quietly they worked! We had a guest speaker speaking in the Library as they brought the furniture in and everyone was bragging on how professional they were and were not disruptive to the speaker at all. So a big Thanks to the crew!!"
— Julia Angel, COI, Professor, North Arkansas College, April 17, 2019
"Columbia County just moved the contents of our annex building to a new location. We hired your group to help us move and also to build and install some custom furniture. Everything with the move went exceptionally well. I just wanted to take a few moments and brag not only on the work they did but also their positive attitude and their polite manners.
Barrett Thomas and the guard did a great job organizing the workers and getting the job done!
Thanks again for the service you provided to us and to other governmental entities. Working together to make Arkansas the best!"
— Selena R. Blair, Columbia County Treasurer, February 21, 2019
"I just wanted to say that your two inmates under the direction of Tim Holstein, did a wonderful job installing our new gymnasium padded wall mats in our college campus Wellness/Rec center.
Those inmates are hard workers, and did quality work. We had some holes left in the concrete wall, left from the old mats (above the new mats), that they took down, and they filled in the holes and painted over them, going above and beyond what it took to make it look right. I was impressed with their work!"
— Matthew McCord, Director of Health, Wellness & Recreation, September 30, 2018
"The aviation commission purchases shirts from them for uniforms. They are inexpensive. And, it doesn't hurt your feelings so much if they get stained or damaged. About $15.00 per shirt with embroidery logo and names.
They have a number of other services too that may benefit you. My office furniture was made my them. We also buy their floor wax. It is a very good product and competitively priced. Check it out…"
— Doug Hale, Aviation Commission of Pine Bluff, August 8, 2018
"I would like to thank you and the ACI staff for giving my vintage loveseat rocker a "new life"! When I took the loveseat to your warehouse it was like I took my child to the hospital to get a broken arm repaired, my nerves were on the edge questioning whether to leave it in this place and would it be given the attention it desperately needed. I left it there and was assured that the rocker would be taken to the "refurb wood shop". Mr. Hartwick shared with me the entire process and gave me his mobile number if I had any questions, of course I called him a few times, as a mother would. Well the big delivery day was yesterday July 25th……. I was so surprised it was delivered to my workplace! Ms. Jacki said it was so beautiful and to not be in any hurry to pick it up from her office! I immediately went back home because I was in my car, I got into my truck and was at the loading dock within 20 minutes to get my precious loveseat to take it home!! It- IS- Beautiful, I have been in disbelief that it's the same loveseat -OMG. Your people ROCK with awesomeness!! So, to everyone (Sandy Powell, Charles Ballard, Debra Thomas, Lela Pennington, Steve Strahan, carpenters, brushes, screws, nails) all who had a part in the repair of my special 200 year old family heirloom loveseat rocker, THANK YOU SO MUCH, I love you guys with all my heart!! The ACI facility rocks!!!"
— Valerie Butler Jackson, July 30, 2018
Read the review and see images on our Facebook Page.