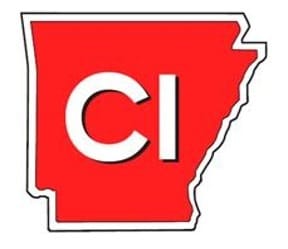 Return to Shop – To view the ACI Catalog please use a browser such as Chrome, FireFox, or Edge.
Who Is A.C.I.?
A.C.I. is a self-supporting division of the Arkansas Department of Correction. Each purchase you make from A.C.I. ensures that we will be able to further train offenders for marketable skills. Statistics show that if A.C.I. teaches an offender a marketable job skill that can be used upon release; that offender is less likely to return to prison. This means that through the purchase of goods and services, you are helping to lower the prison population. Any profits derived from the sale of the products and services go to enlarging the present programs and creating new programs to train and educate more offenders.
What Can A.C.I. Do?
Presently, we maintain 8 different industrial divisions employing 53 free-world employees and 500 offenders. The divisions include printing, vinyl bindery/signs, seating/metal fabrication/vehicle refurbishing/upholstery, furniture manufacturing/refurbishing, sewing, toilet paper, janitorial supplies, and coffee and tea. Each program is run independently by the program specific manager and assisting staff.
In 1972, the ground behind the Tucker Unit was broken, and the construction of the very first Industry Program known as the Bus Factory began. The first offenders assigned to this program had prior experience in mechanical, painting and upholstery refurbishing. At the time of it's opening, the Bus Factory had a state-of-the-art Bink's Spray Paint Booth and a mechanics shop. As time passed, they expanded. In the late 80s, A.C.I. added another work area and began building and installing recreational safety pads for school gymnasiums and equipment. In 1990, the Bus Factory trustees completely rebuilt and remodeled Parnell Hall auditorium at the Little Rock School for the Deaf, which was renowned for the fact that Helen Keller once stood on that old stage. For the sentimental, the old stage is still there just underneath the new one.
In 1993, when the Tucker Unit became the Women's Unit for five years, the Bus Factory work crew had to be reduced to approximately 50 offenders. A night shift of female industry workers were assigned to the chair section. Throughout the mid-90s, the program expanded it's detailed department by bringing in computers that generated high-tech graphics and thus began the graphic arts department within the program. In 2002, the Bus Factory expanded again by building a 3,100 square foot powder painting building that sits next to the main building. In 2012, the Bus Factory expanded again by adding a 4,000 square foot welding shop. The original welding shop was approximately half this size, and was contained within the main building of the program. It now maintains over 20 welding machines at 11 different workstations, along with 4 plasma cutting machines, two state of the art plasma cutting tables, shears, hydraulic brakes, drill presses, tubing benders, and is stocked with over 1,300 hand tools. The welding shop maintains an average of 30 assigned offenders. At any given time, the Bus Factory Division will be running 9 different departments inside this program. These include painting, welding or metal fabrication, reupholster, vehicle restoration, wall padding and printing.
EARU Division was established in 2014 to assist Tucker Bus Factory with the increase in metal fabrication work. The metal is cut to size at Tucker, transported to EARU to be assembled, transported back to Tucker to be painted, then shipped to the Warehouse to be delivered to the customers. They have 5 welding machines, a plasma cutter, a drill press, a bench grinder, and several hand grinders. They currently have 8 offenders assigned to this industry.
A.C.I. administration, working together with Vocational Training, RedBall Oxygen Welding Certifications and Department of Labor Certifications has now brought into the Bus Factory the ability for a worker to obtain DOL certificates, and receive a valuable certificate that he can take with him upon parole which can then be used to obtain a job prior to release. The Tucker Bus Factory now has over 100 workers and trainees assigned which stands at approximately one tenth the Tucker Unit population.
In 1977, The Graphic Arts Division began at the Cummins Unit. It began small by overprinting "punched" data cards in only black ink. Graphic Arts moved to its current location at Wrightsville in 1985. It is now a full service printer and engraver, producing printing products from conventional offset printing to the current digital market. They produce beautiful full color pictures and graphics on everything from business cards, brochures, magazines, booklets, posters, pocket folders and more. They also have an engraving department for wall signs, name badges, and custom plaques and trophies.
Right around the time Graphic Arts was making its debut; the Garment Division was also starting up in 1977. Garment is responsible for making all Arkansas Department of Correction's offender clothing, t-shirts, hats, mattresses, and linens. However, the Garment division is not limited to just offender clothing. They make polo and dress shirts, uniforms, bags, flags, and more. They have a variety of sewing machines from single needles to sergers, and three embroidery machines in which they offer custom embroidery on t-shirts, polo or dress shirts.
The Furniture Division was started in the early 80s on the Wrightsville Compound, and has since become ACI's shining star program. It is said that the first desk was made from a tree cut down on the unit grounds. When the program began it had very little and very old equipment, but they made the best with what they had. The Furniture Program started out in the saw shop. The Warehouse was located in the main building that now has the sanding/staining, the final assembly, and shipping departments. They used two buildings for all production until the business expanded. They added a new building, and moved the assembly and lamination areas to the building. During the growth of the program, they updated the equipment which allows the program to do much more, in a much safer way. Over the years, the program has added product lines such as dorm furniture and panel systems. However, the mainstay has been the uncompromising and unmatched quality of office furniture and school product line. The Furniture Division can customize any piece you want to fit in any space you have. They use the highest quality wood and hardware to make the entire line.
The Vinyl Division was established in the early 80s. Products made from Vinyl Bindery include screenprinting on shirts, binders, conference folders, memo pads, portfolios, mouse pads, bumper stickers, flags, banners, and street signs. There are many departments within Vinyl Bindery including administrative, dark room, heat seal, screen print room, stock room, wash out, shipping and receiving, and a tool room, but they all work together to ensure the orders are met and adhered to. Vinyl Products generally has a workforce of 20-28 workers. These men do remarkable work, and you may see their work in your neighborhood. The hope of Vinyl Bindery is to encourage their offenders to leave a good mark on society.
In 2012, the Toilet Paper Division began at the Hawkins Unit, and has since been moved to Correctional Industries' Warehouse. There are 8-10 offenders working in the toilet paper program. They package and distribute coreless toilet paper to all of ADC, jails, and county sheriff's offices.
Coffee and tea also began in 2012, and is packaged and delivered out of Newport. The coffee beans and tea are purchased from West Rock Coffee and are grinded up, and packaged by 15 offenders.
Why Does A.C.I. Do What They Do?
The most prestigious position in Arkansas Correctional Industries is that of an offender. With the help and training of the A.C.I. staff, the goal is to help them achieve a sense of accomplishment, and a marketable job skill that will allow them to be successful upon release. All funds generated from the revenue stream go back to the programs for upkeep and expansion. A.C.I. prides itself on making quality products at a reduced rate, but more importantly on training a future productive member of society.