Tracy Owen, CSDT-KA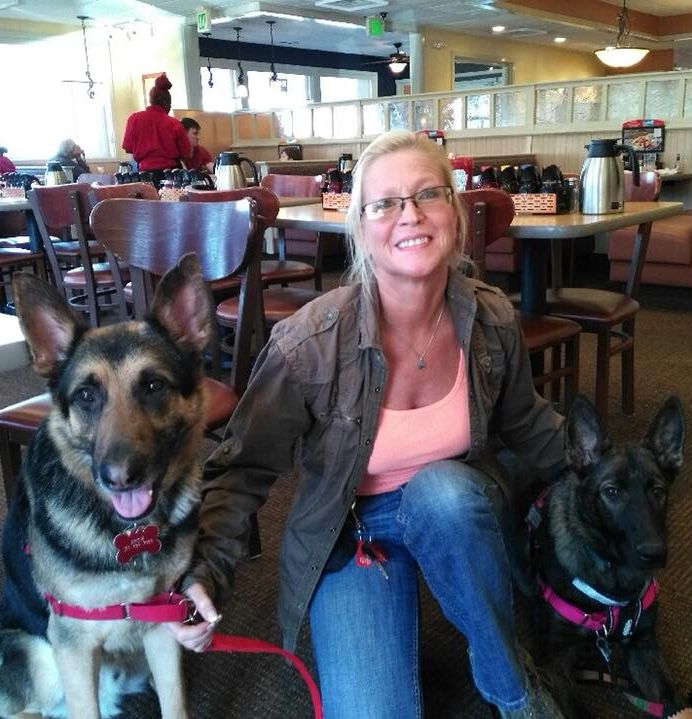 Tracy Owen has been professionally training dogs since 2016. She was also one of the very first inmate trainers chosen for the Paws in Prison program in 2011-2014 while at the Hawkins Women's Unit.
From 2014-2016, Tracy began working with Sheridan Animal Control at the Sheriff's Department through the ADC work release program. Upon Tracy's arrival she immediately started to turn the facility around. She found forever homes for over 360 dogs, and not a single dog was euthanized during her time there.
Tracy paroled out to Last Chance Arkansas in 2016 and has been rescuing dogs ever since. She has been certified through Paws 4 Hope as service and public access trainer and is an AKC Canine Good Citizen evaluator. She's had two service dogs certified and is working on her third. Tracy also started her own training business called Dogs-a-must.
Tracy has recently returned to prison, but in a completely different light. She has joined the team of professional trainers at Paws in Prison and is now giving back to the program that gave her the opportunity to find her calling in life.
Tracy is available for private training sessions and can be reached by phone at 501-804-3995 or by email at dogsamust@icloud.com. You can also visit her website at dogsamust.com to learn more about her training services.
Sandy Olivera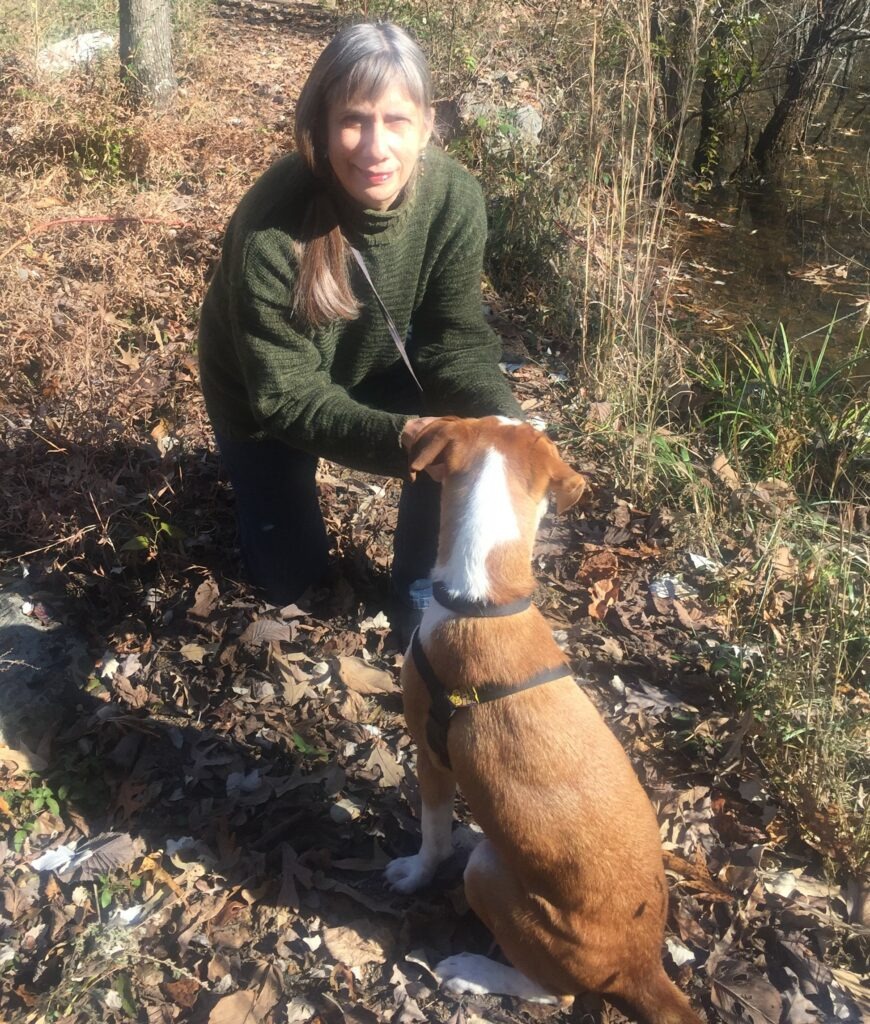 Sandy Olivera has over 20 years professional dog handling and training experience. She is currently the owner of Ozark Dog Training, LLC teaching private and small group classes in Mountain View, Arkansas and surrounding communities.
In the Chicago area she also owned her own dog training business doing mostly private in home classes for several years.
For 5 years Sandy worked full time as a Petsmart Area Trainer responsible for seeing that their positive methods were understood and followed by the dog trainers in 10 or more Chicago suburban Petsmart stores. And during that time she taught approximately 8-10 group dog training classes per week.
Sandy was certified CPDT-KA (Certified Professional Dog Trainer) from 2004 – 2013 choosing not to renew after 2013.
As a member of the APDT (Association of Professional Dog Trainers) since 2000 she attended APDT conferences for continuing education. She also attended many seminars featuring the best dog trainers and behaviorists in the country/world.
She has experience in dog agility and flyball dog sports. One of her dogs was a registered therapy dog and involved in animal assisted therapy working with occupational therapists.
With BFA and MFA degrees in fine art from the School of the Art Institute of Chicago, Sandy's other passion is doing small and miniature paintings of animals.
She can be contacted at 870-214-9124 or ozarkdogtraining@yahoo.com.