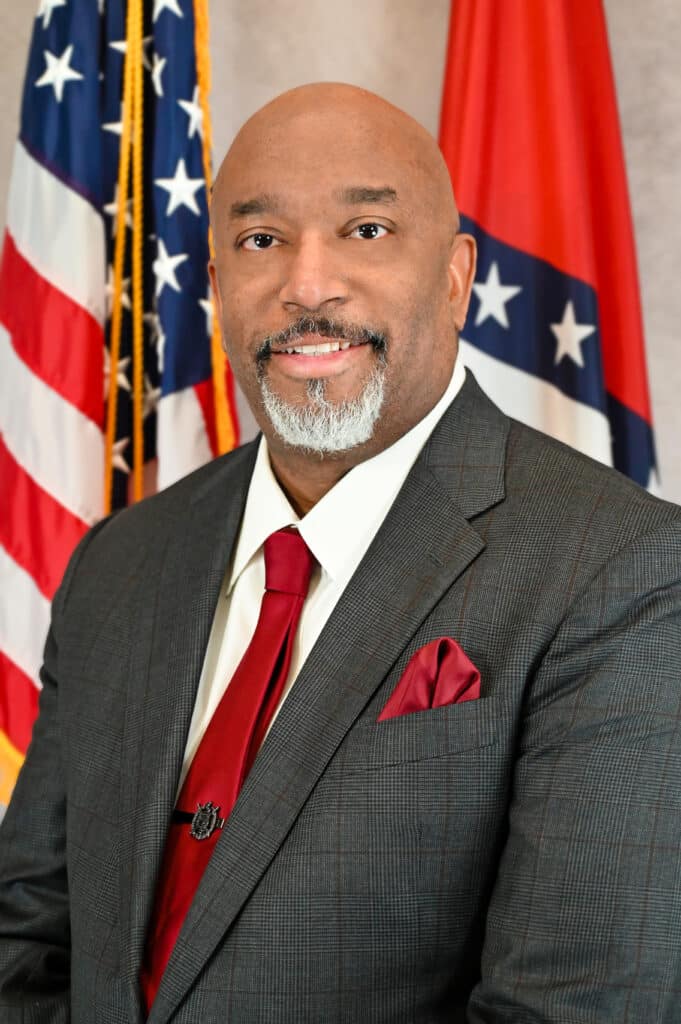 Director:
Dexter Payne – (870) 267-6200
The Director of the Arkansas Division of Correction works under the direction of the Board of Corrections and the Department of Corrections Secretary; and is responsible for the Division's Mission, Vision, Core Values, Goals, Operations, and Institutions.
Executive Assistant to the Director:
Linda Sanner – (870) 267-6209
The Executive Assistant to the Director oversees the daily operations of the Director's Office and staff assigned to the Director's Office; and is also responsible for the Division's Special Projects such as the Annual Pinnacle Awards.
Legal Division:
Thomas Burns – (870) 267-6844
Our Legal Division provides general legal advice to the Director and Division. They represent the Division of Correction in Employee Grievance Hearings, Arkansas State Claims Commission Hearings, and Medicaid Appeal Hearings. In addition, they manage litigation against the Division of Correction, handle issues with the Farm Operations, handle employee garnishments, refer indecent exposure cases by inmates for prosecution, and perform administrative reviews of sex offender community notification assessments for presentation to the Sex Offender Assessment Committee.
Emergency Preparedness / Gang Intelligence / K-9:
Major Randy Shores – (870) 267-6432
The Emergency Preparedness Division is responsible for the coordinating and planning of the Emergency Preparedness Systems and equipment for the Division of Correction to include Auditing, Training and Supervising the Emergency Response Teams made up of officers from units across the State of Arkansas. The Emergency Services Coordinator directly supervises the Narcotics/STTG K9 Unit, Central Armory, and Electronics Security/Communications office within the ADC.