DOC Expands Modified In-Person Visitation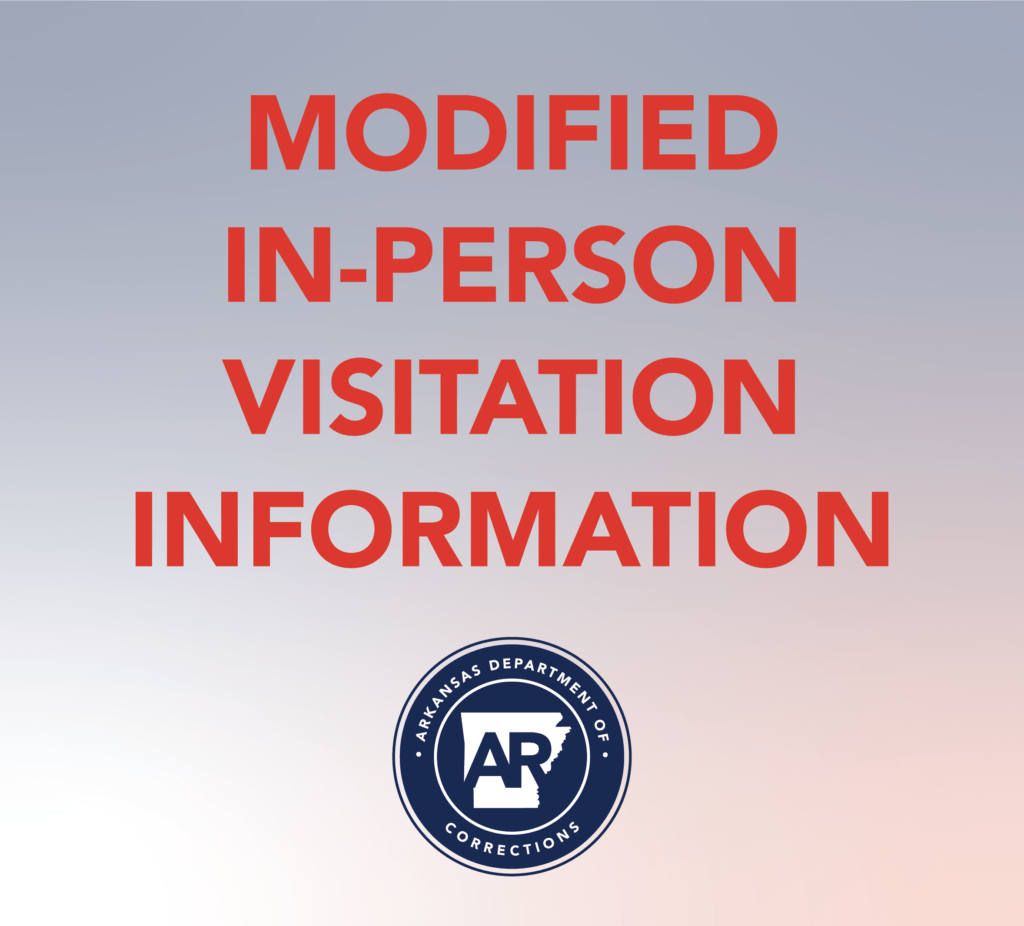 Beginning January 1, 2022, MODIFIED IN-PERSON VISITATION will be permitted for those younger than 18 and individuals who are not immediate family members.
In-person visits to inmates/residents will be made by pre-approved individuals only. Those wishing to visit should carefully review VISITATION RULES.

After reviewing the new visitation rules, you must visit website: https://telegov.egov.com/docrequest to complete a visitation appointment request form. Appointment requests can be made online from your mobile device or computer. All requests are pending review and approval by the Arkansas Department of Corrections.
Division of Community Correction Resident Visitation
Written information regarding procedures governing visitation will be made available to residents upon their arrival at the institution. At a minimum, the information will include, but not be limited to the following:
Center address/phone number, directions to the center
Days and hours of visitation
Approved dress code and identification requirements for visitors
Items authorized in the visiting room
Special rules for children
Special visits
Each resident is responsible for notifying his/her family and friends if they are approved or denied visiting privileges or if visiting privileges have been suspended or terminated. The web-based visitation system also sends out notifications.
Visitor Applications
A visitor application must be completed and returned to the address listed on the application. Applications are then processed, reviewed and either approved or denied by the Center Administrator. This process may take from seven days to three weeks. A criminal history check is completed on all prospective visitors.
Visitation Hours and Number of Allowable Visitors


(*At this time, the information highlighted in RED in this section does not apply due to the Modified Visitation Rules noted above.)
Visitation is either Saturday or Sunday. After approval, check with the individual Center for specific visiting hours. No visitation is allowed on holidays.

*Up to four visitors are allowed during any one visit, including children. However, ACC may limit the number of visitors due to space limitations. If an infant is being brought into the facility, only a bottle and diapers are allowed in the visitation room.
*

Special Visits


(*At this time, the information in this section does not apply due to the Modified Visitation Rules noted above.)
If the Center Administrator approves, special visits may be allowed during the week for approved visitors who live out of state. No special visits are allowed on holidays.