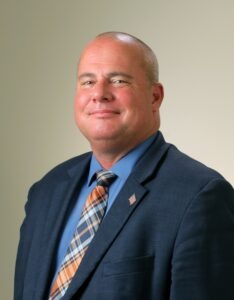 Director – Jerry Bradshaw (501) 682-9566
Functions:
The Director of the ACC works under the direction of the Board of Corrections and the Department of Corrections Secretary and is the division's chief executive administrative and fiscal officer and is responsible for the agency's philosophy, mission and operations.

The ACC operations include residential and probation and parole services. Aside from the deputies, the director supervises or works with a staff of professionals in such areas as legal affairs, grievances, communications and the interstate compact.
Legal Counsel – Amber Schubert (501) 682-9566
Functions:
Legal Counsel represents the agency in claims filed with the Claims Commission, monitors lawsuits filed against the agency, provides a legal review of agency policies, contracts, leases and other documents, as well as providing advice regarding legal issues that have a potential impact on the agency. This position is also responsible for interstate compact cases, both offenders coming to Arkansas for supervision and Arkansas offenders being supervised by another state and serves as a commissioner on the Interstate Commission for Adult Offender Supervision.

This position also oversees the coordination and management of the American Correctional Association accreditation process for all residential centers, probation and parole offices, and the central office.
Special Response Team – Dicky Johnson (501) 682-9566
Functions:
The SRT Commander coordinates the division's Special Response Team, whose main responsibility is to recover parole and probation absconders.
Reentry Services – Jarrod Self, Area Manager (501) 414-4851
Functions:
Reentry Services assist parolees and probationers reintegrating into their communities and families from incarceration.  They work with organizations within the community to assist with mentoring, continued education, job services, training, and placement.
The staff is also responsible for the arrangement and inspection of locations for use as transitional housing facilities for offenders who have been transferred or paroled from ACC or have been placed on probation by the courts. This section is also responsible for the enlistment of volunteers within the community who, without compensation, provide services to ACC.
| | | |
| --- | --- | --- |
| Staff | Title | Phone Number |
| Mallory York | Reentry Manager | (501) 912-1924 |
| Kerri Kocourek | Volunteer/Mentoring Coordinator | (501) 353-8796 |
| Corliss Johnson | Employment Specialist | (501) 353-8796 |
| Daniel Potter | Program Coordinator, Reentry/Transitional Facilities | (501) 366-9893 |
| Byron Flint | Program Coordinator, Reentry/Transitional Facilities | (479) 886-0468 |
| Savannah Cantrell | Administrative Review Officer | (501) 682-4359 |